News
---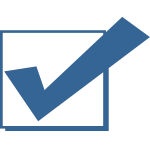 PSA Offices Closed
The PSA Office Will be closed Wednesday, November 3rd through Friday, November 5th, 2021 for Software Upgrades. If you are experiencing a loss of water due to nonpayment, we can take payment by cash or check through the drive thru to get you reconnected.
Normal operations will resume on Monday, November 8th 2021.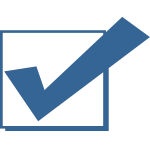 Notice to PSA Water Customers
The moratorium on utility cutoffs, due to the COVID-19 pandemic, officially ended on August 30, 2021. The Pulaski County Public Service Authority (PCPSA) will immediately resume water cutoffs for accounts with outstanding balances over 30 days on October 27, 2021. In an effort to notify customers with outstanding balances, the PCPSA has issued telephone notifications to delinquent accounts. You can also review your latest bill to determine the current status of your account. If your bill states "Due Immediately", your balance due is over 30 days and you are now subject to water cutoff for non-payment. Please contact the PCPSA billing office at: 540-674-8720 to make payment arrangements by close of business on or before October 26, 2020 to avoid a disruption in service. Thank you.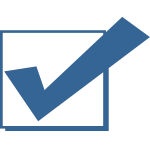 Volvo Partners With Pulaski County Board of Supervisors to Make Significant Investment In STEM Education
A Joint Gift of $24,000.00 given to Advance Experiential Learning Opportunities within the Pulaski County Middle School's STEM and Technology Lab
Pulaski County is pleased to announce that Volvo Trucks has partnered with the Pulaski County Board of Supervisors to provide a gift in the amount of $24,000.00 to the Pulaski County Middle School for the purpose of purchasing new teaching equipment and technology to further outfit the STEM and Technology Lab within the newly constructed school.
"Investing in the development of a STEM lab at the new Pulaski County Middle School is more than a corporate commitment, it is an investment in the students and in new technologies and career pathways right here in Pulaski County," said Franky Marchand, Vice President and General Manager, Volvo Trucks New River Valley Plant. "Our desire is to energize the creativity of today's students in a STEM lab environment within the Middle School. We believe engaging scientific discovery with increased technological knowledge will lead to advantages in the student's lives and in their future careers. We are excited to be involved with the County in this STEM and Technology Lab project."
"Volvo's generosity and partnership with the Board of Supervisors will help accelerate the availability of the latest teaching technologies in the Science, Technology, Engineering and Mathematics fields for our middle school-aged students who may be at the critical crossroad of interest in pursuing a future in STEM," stated Jonathan D. Sweet, County Administrator. "Having a well-equipped state-of-the-art technology lab within our middle school significantly enhances the experiential learning opportunities for our students and provides a foundation of understanding, appreciation and enjoyment for STEM subjects that will give our Pulaski County students a head-start in preparing for the 21st Century jobs of the future. We are thankful Volvo is willing to help us make such a meaningful investment in our children's education and further demonstrate their sincere commitment to our community."
Pulaski County Public Schools provide qualifying high school students, through their STEM Academy, five career pathways: Engineering and Technology, Production, Therapeutic Services, Construction, Law, Public Safety, Corrections and Security. Student learning and achievement are enhanced through the integration of core academics, a STEM-focused curriculum, applied technology, and increased participation in career and technical student organization leadership events. The overall goals of the Pulaski County STEM Academy are to provide students with 21st century, STEM-enriched technological skills and the knowledge necessary to succeed in postsecondary education and in the world of work. The Pulaski County STEM Academy is designed to give students in grades nine through twelve the opportunity to explore several career paths while incorporating Virginia's Workplace Readiness Skills for the Commonwealth.
"One of the bright spots of being an educator in Pulaski County is the support we receive from our local industries. Each year, our Industry and Community Partners find ways to support student learning in creative ways. Today we are celebrating one of these partnerships with a donation to our PCMS Robotics Lab," stated Megan Atkinson, Director of CTE, Pulaski County Public Schools. "We plan to purchase robotics kits so that every Tech Ed student gets a chance to work on a developmentally appropriate robotic system. As they transition from 6th to7th and on to 8th grade, they'll be challenged with a new experience that develops critical thinking, creative thinking and problem solving. We are so grateful for our community partners and their dedication to the future workforce of Pulaski County."
Volvo Trucks North America's operations and products are guided by the company's three core values: Quality, Safety and Environmental Care. The Volvo VNR, VNL, VNX, VHD and VAH trucks are assembled at the New River Valley Plant in Dublin, Virginia. The New River Valley Plant is certified to ISO50001 energy standards. Both plants are certified to ISO14001 environmental and ISO9001 quality standards. The Volvo Group is one of the world's leading manufacturers of trucks, buses, construction equipment and marine and industrial engines and employs about 110,000 people, has production facilities in 19 countries and sells its products in more than 190 markets.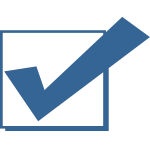 Pulaski County Announces New Online Permitting System
Pulaski County Administration is pleased to announce that a new online permitting system is now available to the public. The Energov Citizen Self Service Portal offers a "one stop shop" to apply for, track, and manage both permits and plans. The online portal provides easy access for users to schedule inspections, make payments and print permits and plan approval from the users account.
The Energov platform is supported by Tyler Technology. This cloud based solution is currently used by hundreds of municipalities across the United States across a variety of products. Twenty-two (22) of the twenty-five (25) largest counties in the United States are currently using Tyler products.
The Community Development Office, which includes Engineering, Building and Planning/Zoning participated in a year-long collaboration with the Information Technology Department and Tyler Technologies to develop and customize the new permitting and plan review platform. Paper applications and processes have been converted to the online format. The overall vision for the online platform is to eliminate the use of paper and inefficient processes to save both time and money for the county and its citizens.
"This new platform is just another example of Pulaski County's effort to provide the highest level of customer service, keep up with industry standards and expedite the development demands we are experiencing in the County", stated Jonathan D. Sweet, County Administrator. "Our Community Development Office is staffed with top-tier professionals and feel this new tool will increase capacity and accessibility that will prove to give our citizens and customers an even better end-product and option of experience."
The Citizen Self Service (CSS) platform is available from the Pulaski County website at the Home page (http://www.pulaskicounty.org/) and the webpages for the Building Department, Planning Department and Engineering Department. Users are required to register with an active email the first time they log in. Once a user is registered in the system, the permitting process is user friendly and convenient to access. The portal organizes the permits and plans associated with a user, which allows the user to track past or current permits. The new system allows building inspection staff to log inspection reports in real time. This feature allows users to track projects without having to contact the office. Payments can be made online using a credit card and the system automatically sends invoices, receipts and permits to the email on file. Citizens who lack the technology to use the online service can still apply for permits by contacting the Community Development Department. Staff is available to assist users of the new system and answer any questions about the new permitting system. Contact Pulaski County Community Development Office 540-980-7710 for assistance.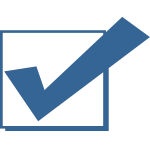 Governor Northam Announces Xaloy to Return to Virginia, Reopen Pulaski Manufacturing Facility
Governor Ralph Northam today announced that Xaloy, a leading manufacturer of plastic processing components for injection and extrusion machinery, will move its barrel manufacturing operation from Ohio back to Virginia and reopen its former facility in Pulaski County. The company will invest $1.75 million in its 100,000-square-foot, 30-acre site at 102 Xaloy Way in the Town of Pulaski to produce bimetallic barrels for a wide range of applications in the plastics manufacturing industry. Virginia successfully competed against Ohio for the project, which will retain seven jobs and create 35 new jobs.
In 2016, Xaloy closed its Pulaski plant and moved the majority of the facility's manufacturing and positions to Austintown, Ohio. With the return of its barrel manufacturing functions to Pulaski County, the company will rehire a number of former employees familiar with Xaloy's specific machinery.
"Our workforce is one of the key reasons Virginia is America's Top State for Business and the return of Xaloy is proof positive that our pipeline of skilled talent is unmatched," said Governor Northam. "It was a priority to regain this important employer in Pulaski, and securing this important project demonstrates the value of collaboration in driving economic opportunity and building long-term corporate partnerships."
Founded in 1929, Xaloy is a global leader in high-performance machinery components and equipment for the plastics industry. The company has one of the largest screw and barrel design portfolios, world-class manufacturing capabilities, and a global sales and customer support team. Xaloy's deep technological and engineering expertise has helped improve quality and throughput for plastics processors. Among the company's accomplishments is inventing the first tungsten carbide barrel to withstand extreme wear and corrosive environments. Xaloy was acquired by Altair Investments in February 2021.
"One of Virginia's greatest business assets is our exceptional workforce, and we are proud to support Xaloy's return to Pulaski County," said Secretary of Commerce and Trade Brian Ball. "The company's investment will strengthen the Commonwealth's position as a leader in advanced manufacturing, and we are committed to facilitating Xaloy's success here any way we can."
"With the increase in demand we were reaching capacity with our twin-barrel line in Austintown, and moving that business back to Pulaski was contingent on being able to hire the right people and do it quickly," said Xaloy CEO Kamal K. Tiwari. "When we decided to reopen the Pulaski site, we turned to former employees to get the facility back in operation. Nearly all 20 of the initial workforce consists of former Pulaski Xaloy workers, bringing with them decades of experience. To have a group of people who could bring this level of knowledge and experience and loyalty to the table was critical. With the support of the Governor, state and local officials, and everyone who wanted to see manufacturing in this community back on its feet, we're happy to have been able to bring those hopes to fruition."
"The Pulaski plant reopening reunites Xaloy with a highly skilled, hard-working, and dedicated workforce with decades of experience making the complex products we offer," said Altair Investments partner Andrew Brickman. "The plant provides good access to many major thoroughfares. We intend to grow our presence in the end markets this plant serves, so we hope this is only a first step in further expansion of the workforce and the facility."
The Virginia Economic Development Partnership worked with Pulaski County, the Town of Pulaski, and Onward New River Valley to secure the project for Virginia. The company is eligible to receive state benefits from the Virginia Enterprise Zone Program, administered by the Virginia Department of Housing and Community Development, as well as local incentives from Pulaski County and the Town of Pulaski.
"This project is especially meaningful to Pulaski County because of what the return of Xaloy fully represents," stated Pulaski County Administrator Jonathan D. Sweet. "For this world-class manufacturer to return to Pulaski County and restart their operations here, it effectively demonstrates that our workforce is second-to-none and that there is no better community for this industry leader to call home. We are extremely grateful for Xaloy's renewed commitment to the County, and the Board of Supervisors and Economic Development Authority look forward to a strong and successful partnership for many years to come."
"We are overwhelmingly excited to welcome Xaloy back to our community and are proud of the recognition the local workforce in the Town of Pulaski has received through this process," said Town of Pulaski Mayor Shannon Collins.
"Xaloy has decades of rich history in the Town of Pulaski and we are thrilled they are returning home," said Pulaski Town Manager Darlene Burcham. "We applaud the dedication, loyalty, and responsiveness of the citizens in the Town who were formerly employed at the plant and were key factors in the decision-making process. The Town of Pulaski is committed to fully supporting Xaloy as they restart operations and is excited for the future success generated from this catalyst."
"The New River Valley welcomes Xaloy back to Pulaski," said Charlie Jewell, Executive Director of Onward New River Valley. "Their decision to bring manufacturing back to the New River Valley speaks volumes about the quality of our workforce and the supportive community they have in Pulaski County and the Town."
"When I delivered for FedEx a number of years ago, I warmly remember a sign that greeted everyone who entered Xaloy: 'Through these doors walk the world's greatest barrel makers,'" said Delegate L. Nick Rush. "The return of Xaloy to Pulaski County means that barrel manufacturing professionals and Southwest Virginia will benefit greatly from having this specialty trade return to our region. I send my warmest congratulations to Xaloy on its exciting news and to the Virginia Economic Development Partnership, Pulaski County, Town of Pulaski, and Onward New River Valley, whose collaborative efforts made this initiative possible. And, most importantly, I look forward to the world's best barrel makers walking through those doors once again."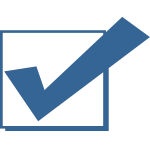 Randolph Park Pool to Open
Randolph Park pool will open on Monday, July 5th at 12:00 noon to Pulaski County residents only. Randolph Park pool will be open Monday-Friday from 12:00 – 6:00 P.M. Please understand due to staff constraints we are unable to open the pool on Saturdays and Sundays this season. We respectfully ask for public understanding and extreme patience with our 2021 policies. Returning back to normalcy from a global pandemic is proving to be extremely challenging all across our country. There will be a daily maximum capacity of 250 patrons allowed. A valid driver's license showing Pulaski County residency will be required for entrance. Citizens may also gain entrance to the pool if they own property in Pulaski County. A utility bill, tax bill or other similar document will be accepted as proof of ownership. If providing a utility or tax bill as proof of property ownership, the name on the bill must match the name on the driver's license.
Our main priority is to keep patrons safe. If staffing issues become a problem, we will always side with safety and not open the pool. Under no circumstances will Randolph Park pool open if not fully staffed. A pool that is fully staffed is the only way to provide a safe and fun swim experience for county residents. We will not compromise on safety!
We have a waitlist system in place for when we reach our capacity of 250 patrons. To be put on the waitlist you must be physically present at the park. Patrons will not be able to call in and be added to the waitlist. The waitlist application will be sent to you in a text message. It will state that slots are available for your party. If you do not respond to the text in a timely manner, a voice call will be placed to you. Please feel free to call the front desk at 540-674-1513 ext. 3 if you have questions. Also, please note that we will NOT have in-house concessions this summer due to our limited capacity for patron entry. We will allow food that is normally not permitted (fast food products) into this pool for this 2021 season only.
Lastly, we extend a huge thank you to our Pulaski YMCA. Jessie Woods, Executive Director, and Jack Watkins, Aquatics Coordinator, have gone above and beyond their duties in the last six weeks to get our lifeguards trained and certified. Their leadership, partnership and willingness to lend a helping hand each and every day is a big reason the doors at Randolph Park pool are opening this summer.
For more information please contact Shay Dunnigan at sdunnigan@pulaskicounty.org or call 540-674-1513 ext. 2.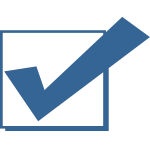 Randolph Park Pool 2021 Update
The county of Pulaski began advertising for Randolph Park pool staff since March of 2021. We have received a minimal number of applications to fill several positions to operate our pool facility. Qualified applicants seeking to serve as lifeguards must be certified by the American Red Cross through a three-day course. We have a few candidates that will seek certification over the next few weeks however we have numerous vacant positions to fill in order to open the pool facility. We had previously set limitations on the patron capacity and qualifications based on COVID protocol and unfortunate low number of applicants. As of now, our tentative pool opening date is Monday, July 5th at 12:00 pm and hours of operation will be Monday – Friday 12:00pm till 6:00pm.
Opening the pool depends on having enough qualified lifeguards to ensure the safety of all patrons as our number one priority. If we are able to open, our current staff situation will require that we only allow a certain number of patrons into the pool facility unless something changes over the next few weeks. Randolph Park Pool will only be available to Pulaski County citizens (which includes both the Town of Dublin and Town of Pulaski). ALL adult patrons will be required to show a valid identification (license) verifying county residency. It should also be noted that field trips to the pool by organizations within the county will not be allowed this summer.
Should we get enough staff over the next few weeks to operate the pool according to all safety protocol, we will announce new guidelines and hopefully lift restrictions for attendance. The County of Pulaski will follow the guidance and guidelines from the CDC and the Commonwealth of Virginia for the operation of outdoor swimming pools as COVID measures continue to be lifted.
For further information, please contact Shay Dunnigan at sdunnigan@pulaskicounty.org or call 540-674-1513(ext. 2)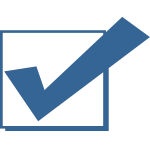 Pulaski County Parks & Recreation Summer Plans
2021 Randolph Park Summer Camp
Randolph Park Summer Camp will offer camp Monday June 14, 2021 thru Friday August 6, 2021. Camp will be offered under the guidelines and protocol set by the CDC regarding COVID measures for conducting this type of activity. Our summer Camp will offer spots to 150 campers on a weekly basis. Please note that parents may register for weeks in advance, but once registered and paid, there will no refunds issued. Registrations for campers will become available on Tuesday, June 1st, 2021. ALL registrations/payments will take place on our new online platform. To register to set up an account please go to. http://www.pulaskicountyparksandrec.org/. Click the "register" tab which will lead you to create an account. Once your account is activated it will take you to your "account dashboard" where you then will be able to register your child(ren) for our Summer Program starting June 1, 2021.
2021 Randolph Park Pool
Pulaski County's current plan is to open our waterpark this summer in a limited capacity. Randolph Park Pool will be open Monday – Saturday from 12N – 6PM. The tentative opening date is set for Monday, June 14th 2021 at 12 Noon. Randolph Park Pool will only be available to Pulaski County citizens (which includes both the Town of Dublin and Town of Pulaski). Patrons must show a valid license that states they are county residents. It should also be noted that field trips to the pool by organizations within the county will not be allowed this summer. The County of Pulaski will follow the guidance and guidelines from the CDC and the Commonwealth of Virginia for the operation of outdoor swimming pools.
Please note that our ability to continue offering these public services are subject to change as the CDC and the Commonwealth of Virginia revise their guidelines, recommendations, and requirements.
For further information please contact Shay Dunnigan at sdunnigan@pulaskicounty.org or call 540-674-1513 (ext. 2)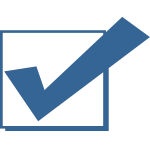 Pulaski County Announces New Small Business Solutions Manager
Pulaski County is pleased to announce that Lydia Gilmer has been hired to serve as the County's first Small Business Solutions Manager and officially started providing small business support on March 17, 2021. The County's small business development focus will come at a valuable time when our local businesses are finding themselves in both a challenging yet opportunistic time due to the novel COVID-19 pandemic. The department will be funded by the Economic Development Authority (EDA) through revenues generated from the EDA's acquirement of the New River Valley Business Center which has now been renamed the Pulaski County Innovation Center.
The County's small business development program is a partnership between the Pulaski County Board of Supervisors and the EDA, and will focus on providing support to the County's small businesses and local entrepreneurs looking for assistance to grow or start their business here. The rollout of the program coincided with the acquirement of the NRV Business Center, a mixed-use business incubator in Fairlawn, VA. The development and implementation of the new program is a strategic objective identified within the County's Comprehensive Plan and will be a catalyst toward achieving the County's 40-by-30 goal of having 40,000 people call Pulaski County home by the year 2030.
"The success of our small business development efforts depends largely upon putting the right person in place to lead this department and provide the support services, conductivity and creative solutions our growing small business community needs to survive and thrive in this unusually challenging yet opportunity rich environment" stated Jonathan D. Sweet, County Administrator. "We are thrilled to bring Ms. Gilmer on board and share her talents with our business community and help stabilize and grow our local economy. This has been a missing ingredient in our recipe of making Pulaski County a next-level community, and I am pleased we have finally added small business solutions to our economic development repatoire."
"I'm honored to be the first person to serve Pulaski County in this new position and look forward to supporting small businesses through all steps of the business journey" stated Lydia Gilmer. "I am also eager to work with the many distinct and promising businesses located within the Innovation Center and am eager to help advance that facility to its fullest potential."
Lydia Gilmer has a B.A. in Public and Urban Affairs from Virginia Tech and a Masters of Urban and Regional Planning from Virginia Tech. She has previously served as a Small Business Solutions Specialist, a Graduate Research Assistant in Urban Affairs & Planning, and as an Intern for the Pulaski County EDA, Virginia Department of Social Services – Family Services, and as an Undergraduate Ambassador for Urban Affairs & Planning for Virginia Tech.
The new position will comprehensively assist small businesses and entrepreneurs with their individual and unique business needs and be a one-stop in connecting businesses with assistance or resources they may need. It will also serve to manage the day-to-day operations and needs of the Pulaski County Innovation Center.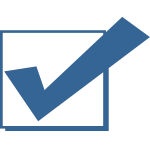 Pulaski County Announces the Launch of Its New Small Business Development Program
Pulaski County has officially launched a small business development program that will focus on providing assistance and support to the County's small businesses and local entrepreneurs looking to start or grow their business. The rollout of the program coincides with the acquirement of the NRV Business Center, a mixed-use business incubator in Fairlawn, VA. The County recently received ownership of the facility from the New River Valley Development Corporation and will now operate the facility and run its Small Business Solutions' services from within the business center. The center will soon be officially renamed the 'Pulaski County Innovation Center.'
"Small business development has been a priority of the EDA ever since we transitioned from an Industrial Development Authority in April of 2018, and broadened our focus to include small business and entrepreneurial support services, tourism and marketing, workforce development, community engagement, retail and commercial development, economic diversification and residential development," stated Jon Wyatt, Chair of the EDA. "It is exciting to see the EDA's business plan reaching its goals of supporting small businesses with professional services, having a new tourism department in place to market the County, and to be aggressively advancing many of the EDA's other strategic targets during these challenging times."
This endeavor is a partnership between the Pulaski County Board of Supervisors and the Economic Development Authority. This new program is a strategic objective identified within the County's recently adopted Comprehensive Plan and will serve to help attain the County's 40-by-30 goal of having 40,000 people call Pulaski County home by the year 2030.
"It is vitalizing to see the Board of Supervisors and the EDA concentrate additional resources on assisting our small business community navigate and respond to today's unique challenges as well as seize upon equally unique opportunities," stated Jonathan D. Sweet, County Administrator. "Pulaski County bodes tremendous entrepreneurial and small business growth potential, and providing support to this sector will help further stabilize and diversify our local economy and make Pulaski County a more resilient and attractive place to both live and invest. This is yet another major step toward making Pulaski County a next-level community."
The County will be hiring a new Small Business Solutions Manager to manage the Innovation Center and run its Small Business Solutions Center. The Pulaski County EDA will be funding the entirety of the new position from rental income revenues generated from within the newly acquired Innovation Center. The new position will be responsible for managing the overall operations of the Innovation Center and working directly with its tenants on both their business and office needs. The position will also comprehensively assist small businesses and entrepreneurs with their individual and unique business needs and be a one-stop in connecting businesses with whatever assistance or resources they may need.
"Entrepreneurs and small businesses have helped to make Pulaski County the wonderful place it is today," stated Michael Solomon, Economic Development Director. "I am pleased with the support from the Board of Supervisors and the EDA Board, their commitment will allow small businesses to succeed when they call Pulaski County home."
For more information on the soon to be named 'Pulaski County Innovation Center', please visit visitpulaskiva.org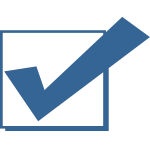 County Officials Extend Gratitude to Residents for Outstanding Participation in Regional Broadband Survey
On November 13th, Bland & Pulaski Counties announced a regional initiative to study broadband internet accessibility and capacity. This study is part of a larger three county project, which includes Montgomery County, in correlation with Appalachian Power and private internet service providers in the deployment of fiberoptic and other broadband infrastructure to unserved and under-served areas of the three localities. The survey of residents was the first step in the study, which has concluded with significant participation from residents, with 1,346 completed surveys (667 Bland / 679 Pulaski).
"We are excited to be working with our citizens, Appalachian Power, and with our neighboring counties on this project," stated Adam Kidd, Chair of the Bland County Board of Supervisors. "This is a united initiative to improve connectivity in our communities that will have lasting positive impact into the future." Residents of the two counties were asked to complete a survey to assist in obtaining information for the regional broadband study. The main goal of the study is to identify those areas of need in which a plan can be developed with Appalachian Power and internet service providers to develop the appropriate infrastructure to rectify broadband needs. The response rate of the surveys were 20% of the households in Bland County (667/3,356) and 4% of the households in Pulaski County (679/17,302). "We were hoping to have strong citizen participation with the surveys, so we were very pleased when we received such a high level of citizen response," stated Joseph Guthrie, Chair of the Pulaski County Board of Supervisors. "The amount of completed surveys and the data they yielded will go a long way to understanding our need for broadband, and perhaps be the key to deploying services across our rural counties. At this time, we remain quite optimistic that we can advance this project, and we look forward to our continued work with Appalachian Power and our regional partners."
The first step in this regional broadband initiative is the study of existing infrastructure and to determine the capacity of download and upload speeds available to residents and businesses. Montgomery County has already completed its comprehensive broadband study and Bland and Pulaski Counties are working together with the same consultants as Montgomery County, Thompson & Litton / Blue Ridge Advisory Services Group, to analyze the current broadband capacity. Now that the survey portion is completed, consultants will begin working with Appalachian Power over the next couple of months analyzing the data and developing potential network designs.
The project involves installing fiber optic cable on Appalachian Power's utility poles, with the added benefit of providing a more robust communications platform for the company's deployment of new electric meters and distribution automation (DA). The new smart meters and DA equipment improve service reliability for power customers. Space on Appalachian Power's middle-mile fiber infrastructure is then leased to internet service providers. Appalachian Power's pilot broadband projects are made possible by the 2018 Grid Security and Transformation Act, 2019 Broadband Pilot Program legislation.
Appalachian Power is currently developing a preliminary middle-mile fiber design. Following the broadband study of Bland and Pulaski Counties, Appalachian Power's intention is to file an application seeking project approval from the Virginia State Corporation Commission in the first half of 2021. The three-county project is projecting to serve approximately 15,000 unserved broadband customers. This pilot project will require approval from the Virginia State Corporation Commission. State and federal grant funds may be available to assist the localities and internet service providers with the last-mile infrastructure buildout.